Winnebago Revel Interior Options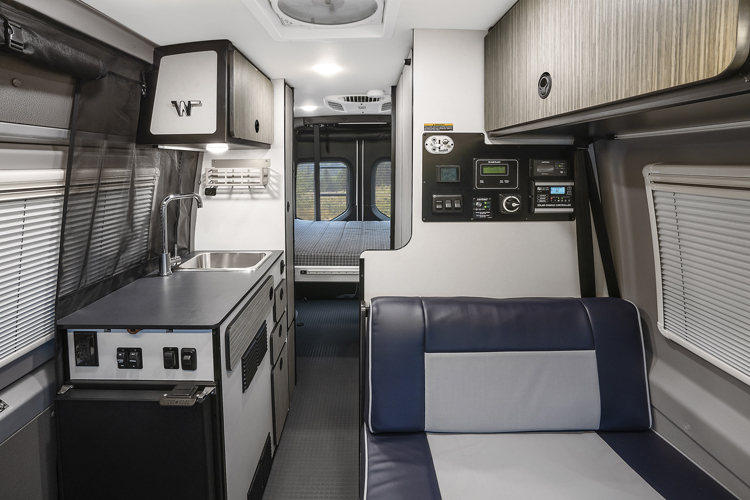 Inside, the Winnebago Revel's unique features start with a floorplan designed around a Power Lift Bed with a 140 cu. ft. gear garage below. This allows for a 49 x 79 inch cross coach sleeping area.  A full galley, including a 3.0 cu. ft. refrigerator, makes meal prep a breeze, while the all in one bath and gear closet boasts a cassette style toilet that eliminates the need for a separate black water holding tank. The Lithium power system, diesel powered hydronic heating and hot water system, portable induction cooktop and many more innovative features and the result the Revel: quite simply the most off road capable RV Winnebago has ever built.
Storage and living space are maximized by the flared body and Power Lift Bed that converts to a 49 x 79 inch sleeping surface. Welded aluminum cabinet face frames, dual pane windows with insulated shades, snap in screens for fresh air circulation, and an available quieter Mach 10 NDQ AC system all contribute to the Revel's off the grid livability. The 4x4 Revel allows RVers to start treating roads more like suggestions. The function-fueled design, powered by the reliability of a 3-liter turbo diesel engine and the freedom of on-demand 4WD means going off-road is never off the table. 

Winnebago Revel Interior | The Revel is available in the Intrepid Interior Collection
Revel Intrepid Interior Collection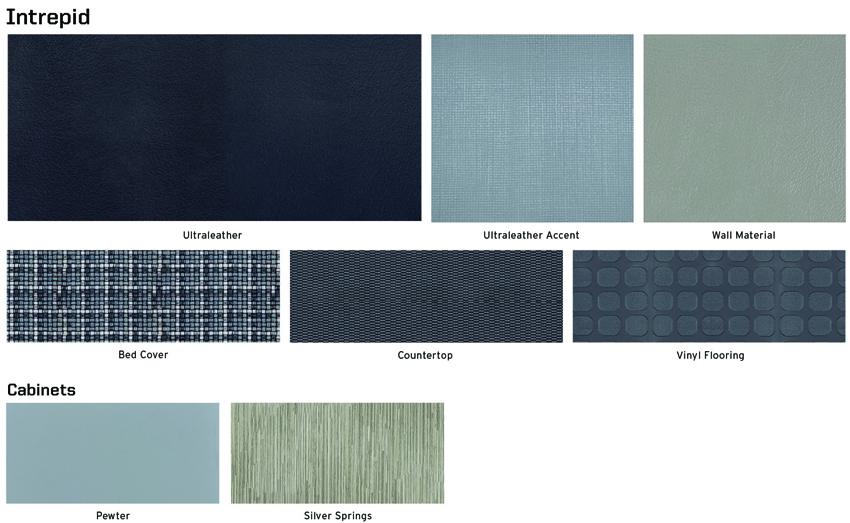 Watch Winnebago Revel Feature Videos Below
---
               
---